Glass & Glazing Repairs And Installation
Local glass repair across hawke's bay
Andy is an experienced glazier with decades of experience, get in contact for assistance with repairs, installation, security & safety, cat and dog doors.
Emergency Call - replacement or secure - 24/7
We repair single and double glazed windows and doors for residential and small commercial customers. No job too small, and a fast and friendly service.
 and install cat and small dog doors in single or double glazed windows and doors.
We can board up, and use safety film to provide emergency securing of broken glass panels.
If you're uncertain about safety, contact us for a risk assessment and let us give advice over the phone and in person.
We experience installing:
Safety Glass
Tinted Glass
Fire glass
Security Glass
available for 24/7 emergency service
Need urgent advice, a replacement or a window or glass door made safe? Call us 24/7 and we'll help you get it sorted.
Thirty years of experience
Andy started working in glazing in 1988, for a small firm in the UK. Then after running his own firm for a number of years, he worked doing commercial glazing installation for a nationwide UK company. 
Moving to New Zealand in 2002, Andy worked in industry in local companies, starting The Glassman Hawke's Bay in 2016.
Since then, he's been providing Hawke's Bay with an affordable, low fuss approach with a focus on getting the job done.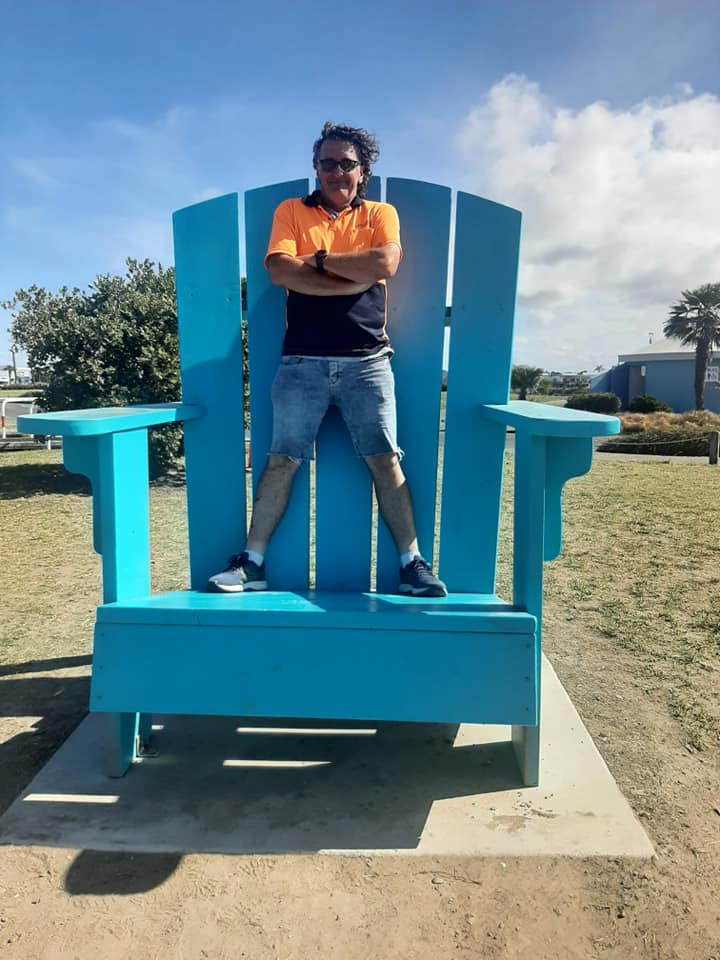 We appreciate all feedback, and we are working to improve our processes. Please feel free to leave feedback on Google Reviews and on Facebook. Otherwise, please get in contact.
39 reviews on
Monique Thomsen
2021-06-26T00:36:46+0000
Great friendly service, was available to come the next day to fix a window. Definitely recommend and would use again.

...

Thank you

read more
Brooke Cameron
2021-06-01T06:23:18+0000
Arranged a job with Andy. The first day he did not show, no communication didn't answer calls. Finally answered a text

...

after being an hour past arranged job time saying he couldn't make it. Rescheduled for the next day, on the second day he texted early he wasn't going to be able to make it. Arranged again for the following Monday had to call and text trying to get a time and he was still stuck on the job from the first no show day. I feel he knew all along he wasn't going to make it but was trying to keep a customer which just resulted in me going else where due to the muck around and lack of communication. I do not recommend.

read more
Lee Watson
2021-04-25T07:19:19+0000
Thank you so much. Excellent service! Helpful and accommodating. He went above and beyond on a holiday weekend. Will

...

definitely use him again and highly recommend.

read more
Marc Fox
2021-03-16T23:45:43+0000
Chased for 2 months to come & do a job. Even after speaking in person & texting, he never followed up
Marelize White du Plessis
2020-12-22T05:13:36+0000
Thanks Andy for excellent, and prompt service with a smile. Out of all the companies I contacted, only you went through

...

effort. Much appreciated and will definitely recommend.

read more
Mini Mel
2020-10-08T05:23:38+0000
Super quick, friendly service (within 2 hrs of enquiry), new window pane, done! Will definitely use again 👍
Mark Richards
2020-06-24T06:22:27+0000
Quick response and quality service, thanks Andy
Anthony Warner
2020-05-27T00:22:58+0000
awesome service fast reply and decent person to deal with highly recommend this guy
Eve K O'Grady
2019-12-02T04:21:10+0000
Andy came out and replaced my ranch slider window this morning, he did and excellent job, I recommend Andy to do your

...

windows as he does an exceptional job, definitely no complaints on my end, thanks heaps Andy really appreciate it, it's great to see the window again AAA+++

read more
Stephanie Eagle
2019-09-28T02:30:12+0000
Juniper is very thankful for her cat door, thanks Andy! Great service.
Melanie Pearce
2019-04-03T01:36:56+0000
Contacted him twice in a week and he doesn't bother replying back. Not very professional, gone elsewhere
Andrew Frame
2017-03-04T04:06:08+0000
Great quick service. Window was able to be fixed the day we rang up. Highly recommend
Alison Dove
2014-07-17T12:58:21+0000
He's alright....when he lived in England he was very good at fixing my kitchen window most weekends when I had to break

...

into my house because I forgot my keys. ...excellent service

read more
Quick Service On Emergency Call - 24/7
Need urgent advice, a window or a glass door replaced or made safe? Call us 24/7 and we'll help you get it sorted.